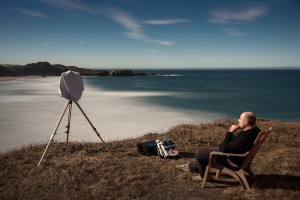 Chip Hooper, artist, father, beloved friend, and legendary agent in the music business passed away on March 5th at his home in Carmel, California. He was 53. Mr. Hooper was born in 1962 in Miami, Florida and was raised in the suburbs of Chicago. 
As a talent-agent he was influential in the development of the touring careers of many well-known acts including, Dave Matthews Band and Phish, and as the Worldwide Head of Music at The Paradigm Talent Agency, he oversaw a roster of over 2,000 music artists. He was a fixture on Billboard's annual Power 100 list, having been included every year since it was created, and an 8-time winner of the Bobby Brooks, Pollstar Agent of the Year Award, most recently honored in 2015; Mr. Hooper was widely considered one of the most passionate and creative executives in the industry.
He was a dynamic, larger-than-life figure that took great pride in using his influence and motivational skills to mentor people to help them reach their potential in life and their careers. Those who knew Mr. Hooper described him as a fair agent who fought for his artists, but always treated the venue and promoters with respect, and he engendered loyalty from his clients.
Those who knew Mr. Hooper, knew that his greatest passion in life was his children and friends. His legacy lives on through his best friend and son, Max (24), his "favorite assistant," confidant and daughter, Val (21), and their mother Laura, as well as his beloved partner, Tamara Mims. 
While professionally he was known by most as an agent, he was at heart and in practice, an artist. In his seventh grade art class, he stepped into a darkroom for the first time and immediately felt a strong affinity for the process of making images. He began photographing extensively and built himself a small darkroom in the basement of his family's home. 
In 1988, at the age of 26, Mr. Hooper moved to California's Monterey Peninsula to work for Monterey Peninsula Artists. He found himself drawn strongly to the ever-changing display of light on the waters of the Pacific Ocean along the Northern California coast. Mr. Hooper experienced once more the profound sense of peace and connection – with himself and the world around him – that he had glimpsed many years earlier. "The process of creating photographs is a contemplative one. It is an exploration of my feelings as much as it is an exploration of what I am seeing. The best images always happen when what I am feeling becomes what I am seeing."
Keeping his love for being an artist separate from his passion as an agent, Mr. Hooper quietly achieved great success and acclaim through his photography. His works were published in books and hung in galleries and collections all over the world. 
 
For Mr. Hooper, photography was a deeply personal and meditative experience. While reflecting and photographing at Irish Beach on March 29, 2014, Mr. Hooper wrote, "The ocean is the purest expression of creation. In every moment it is ephemeral, constantly recreating itself. If we look deep enough into it, it has so many answers. For me, it breathes life into me, literally."